Humans have an essencial need to connect. When these Connections go beyond geography, they become emotional or entreprenurial, The Threads of these connections stitch together a rich tapestry made of people from all walks of life, From near and distant places. Amtrak is at every juncture in these connections.
Amtrak's heritage in connecting people is ever more relevant, as today's travelers go through their journey seeking unique experiences while remaining in touch to their life's network: their goals, families and passions.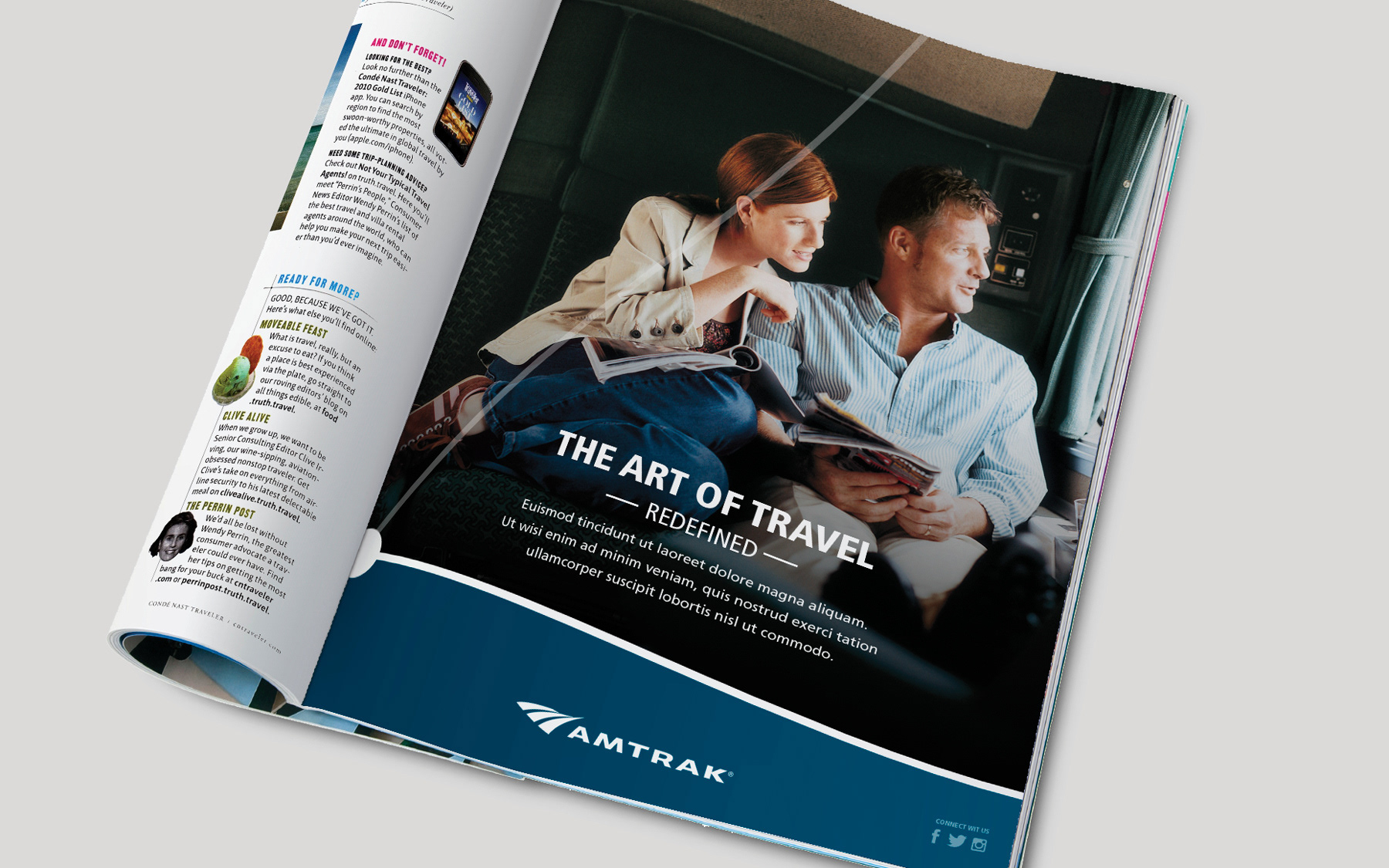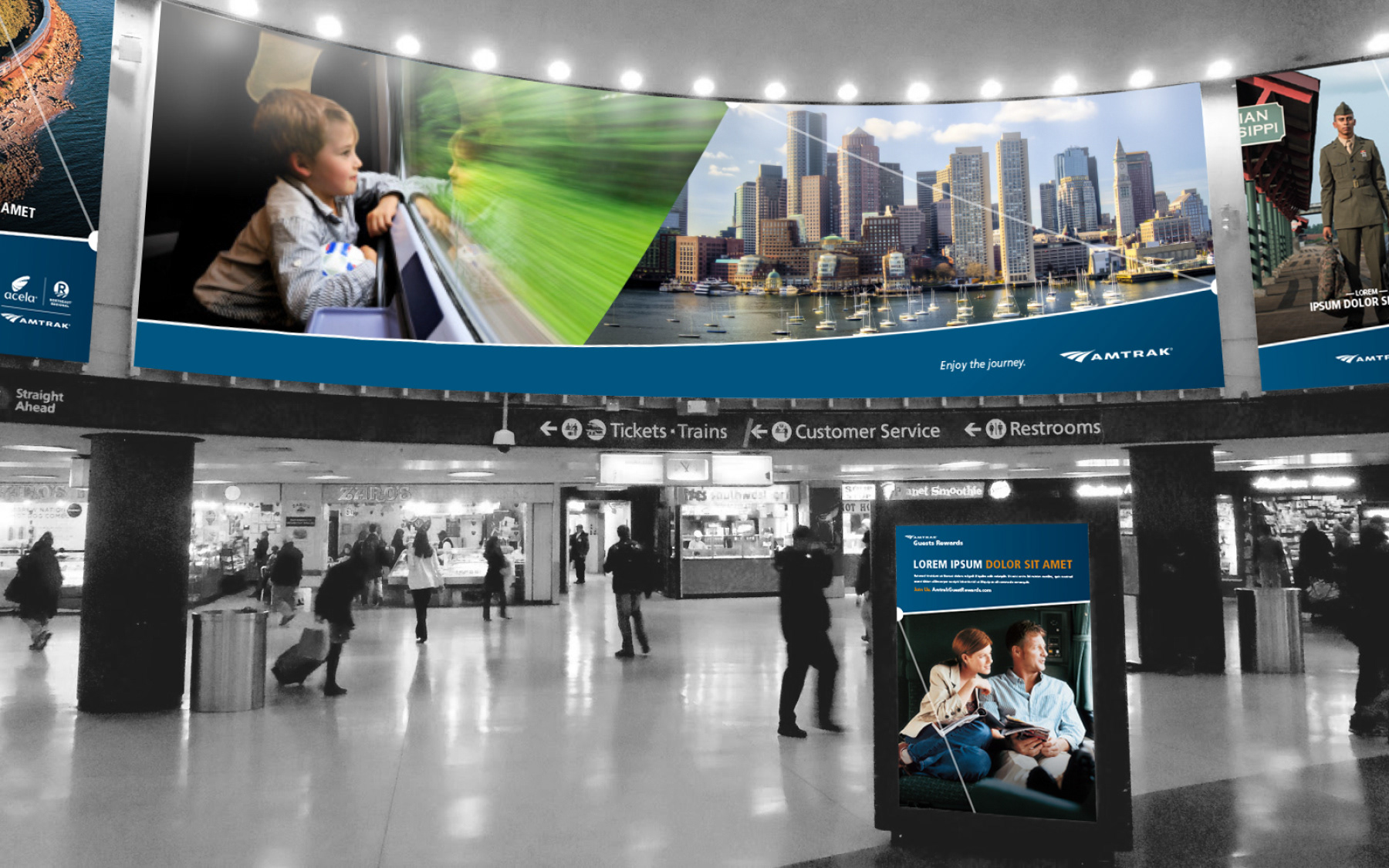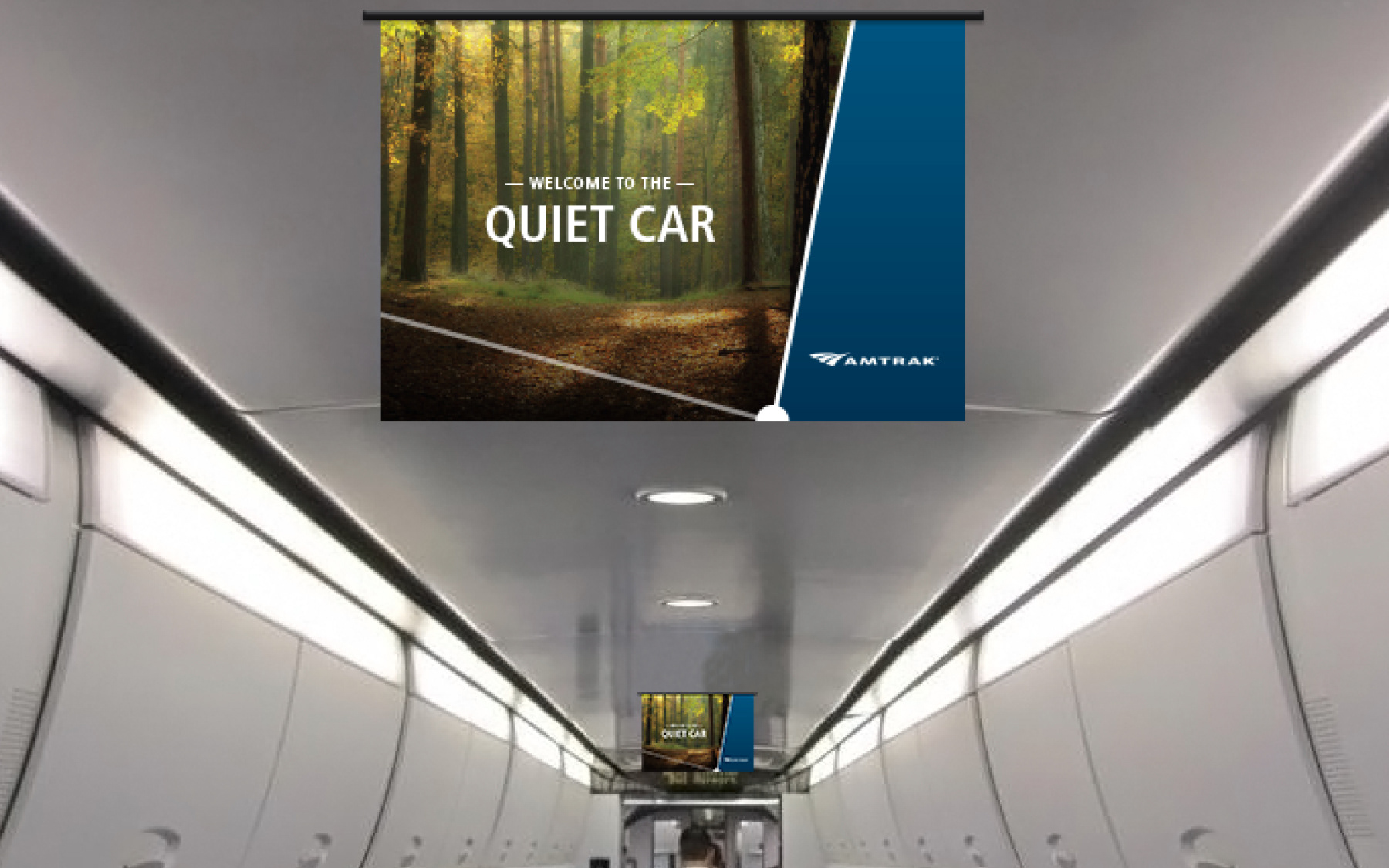 For Acela, Amtrak's express and more preimum line, a metailc titanium tone was adopted as a differentiating color.